Do you want to tone and sculpt your muscles and burn fat in a 30 minute sessions?
Emsculpt NEO is a next-generation, FDA-cleared device that combines enhanced HIFEM technology (delivering up to 20% more electromagnetic pulses than the original EMSCULPT) with radiofrequency (RF) energy in the form of heat, to burn fat more effectively.
The EMSCULPT NEO procedure builds muscle and burns fat. It delivers high-intensity focused electromagnetic energy (HIFEM) pulses into the muscle tissue, creating supramaximal muscle contractions that activate more muscle fibers than what you can achieve through exercise alone.
This non surgical treatment can tighten, tone, and strengthen the large muscle groups of the abdomen and buttocks as well as of smaller body areas, including the upper arms, thighs, and calves. The result is increased muscle definition and reduced circumference.
Emsculpt NEO can be combined with EMSELLA for a treatment called Core to Floor therapy, which strengthens and tones the whole core both the abdominal and pelvic floor muscles. The combination boosts core strength and balance while improving sexual wellness, reducing urinary incontinence and back discomfort.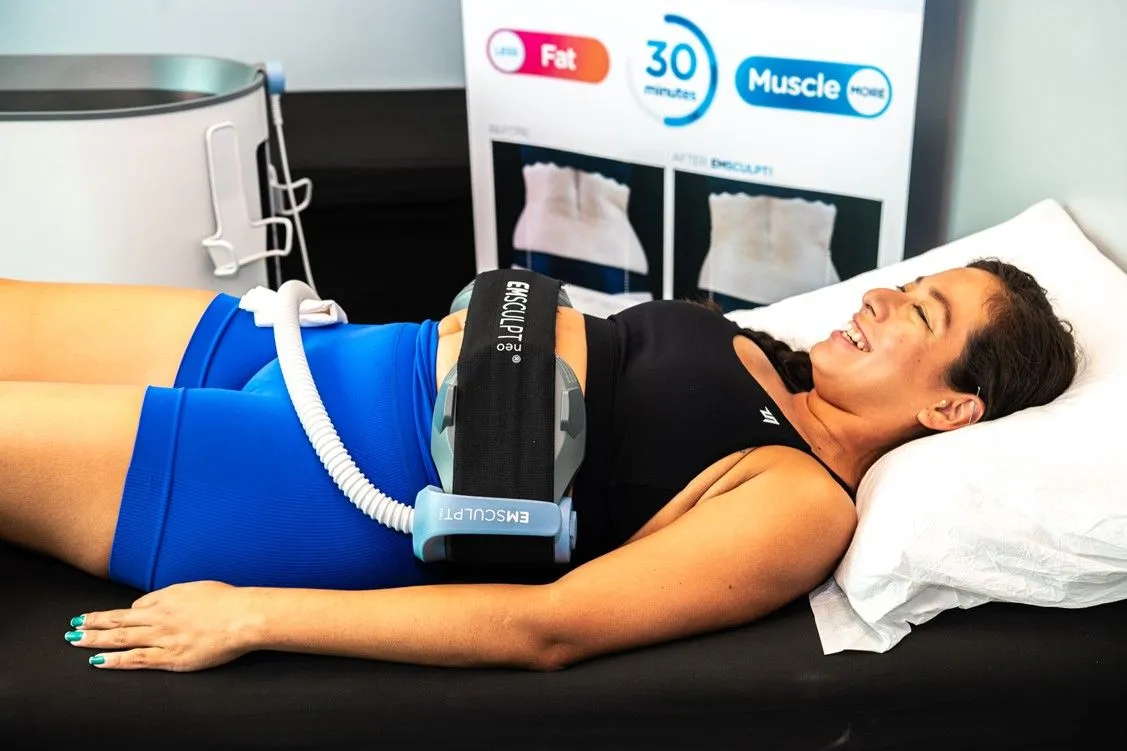 EMSCULPT NEO can also reduce diastasis recti, a condition where your abdominal muscles separate (usually during pregnancy) and create a belly pooch. In fact, these are the only nonsurgical treatments shown to be effective in treating abdominal separation.
Book in your complimentary EMCULPT NEO consultation and free demo with our Natura Body Sculpting Specialist at: 954 537 4106.
Inquire about our Special Natura Transformation Combo EMSCULPT NEO & UltraSlim with Vibration Lymphatic Sessions.